MADRID
Nice Places - Episode 01
The city we always return to. A lively and extremely welcoming place, that always welcomes us with open arms. Its museums, its restaurants and cafés, its neighbourhoods... There are thousands of reasons why we couldn't think of a better place to begin our Nice Places.
Nice Places
The same thing happens with places as with music or smells, they create memories; they evoke past situations that we have established a connection with. With Nice Places, we want to put those places on the map, places that we want to share with you all for being a part of our story and that we are certain you will like.
Spot 1/5 · Almacén Pontejos
Plaza de Pontejos, 2, is home to an emblematic place in Madrid. Founded in 1913, it is one of those businesses that has been able to adapt and withstand the passage of time with elegance. The fact is that we could spend hours looking through the thousands of sample collections of buttons, borders, threads, zips, scissors... A real paradise for those who love haberdashery and handicrafts. On our last visit we were lucky to discover their storerooms, a magical space where the thousands of items they have on sale are kept with great order and care. Of course, a real must-visit.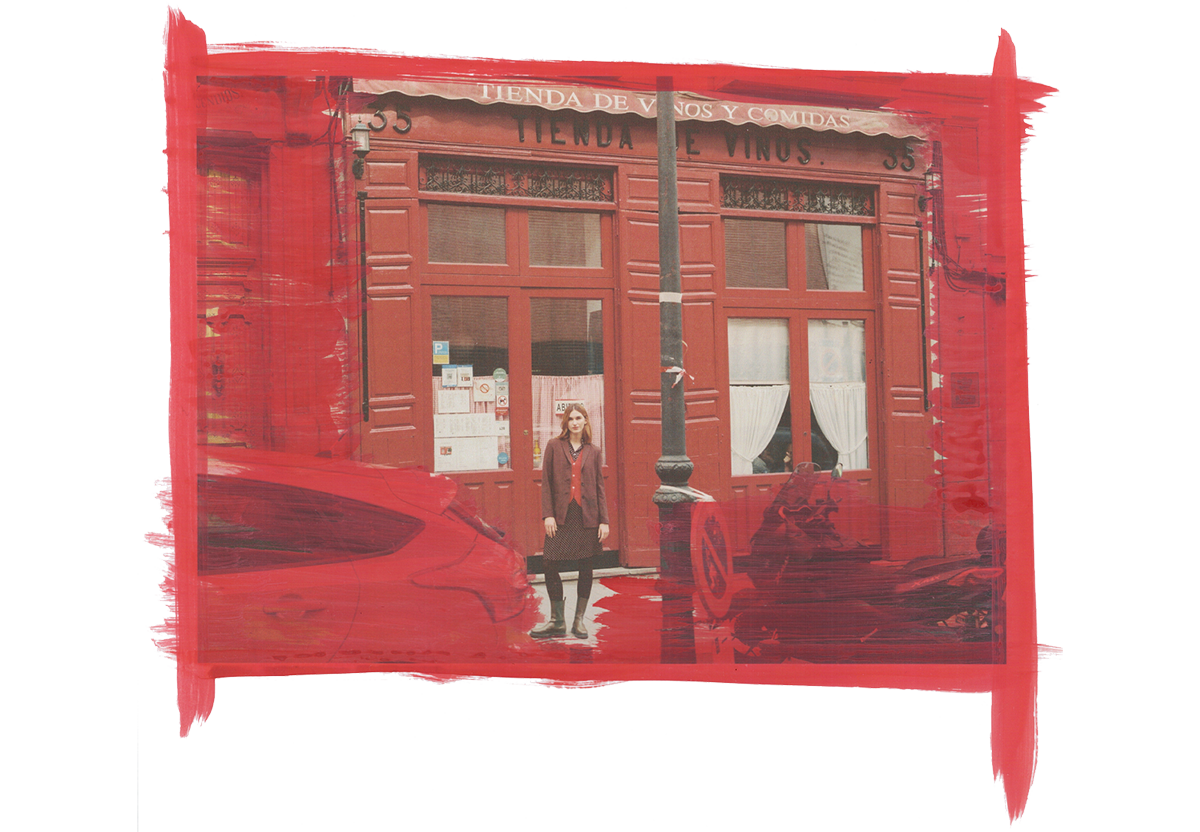 Spot 2/5 · La tienda de vinos or, as it is popularly known, El Comunista.
Augusto Figueroa, 35, a visit you cannot miss if you are in the Chueca neighbourhood and another of those emblematic places in Madrid. Founded in 1980, this highly photogenic restaurant not only maintains its essence in terms of what is visible, but also in its essence, as its cuisine has remained faithful to its philosophy of homemade food. Its authenticity can be felt in every inch and each of the dishes served; the combination of the typical red chequered tablecloths with the original wood trims and black and white photos hanging in the dining rooms will mean that you won't want the after dinner conversation to end.
Spot 3/5 · The Rastro
Podríamos decir que es el plan más famoso de Madrid para un domingo. Un lugar que se ha transformado mucho a lo largo de los años, pero donde todavía puedes seguir encontrando prácticamente de todo y donde si buscas bien puedes encontrar verdaderos tesoros. Hay un lugar particularmente especial, donde los anticuarios sacan toda su mercancía a la calle, llamado Galerias Piquer. Probablemente, nuestro lugar preferido del rastro.
Spot 4/5 · Cine Doré
Located at Calle de Santa Isabel, number 3, this cinema has an emblematic façade. Situated next to Antón Martín market, it currently houses the headquarters of the Spanish Film Archive. We owe the survival of this cinema to the residents of the neighbourhood, in the seventies they rescued this construction which was practically in ruins and managed to have it restored and return to being an active part of the cultural life of the neighbourhood. A real icon in the area, if you don't know it you shouldn't miss the chance to visit.
Spot 5/5 · Casa Gonzalez
Another of those historic businesses in Madrid, as they can boast of being the oldest business in the Barrio de las Letras neighbourhood, located on Calle de León, number 12. It is a family-run wine, cheese, and delicatessen business founded in 1931, where not only can you shop, you can also sit down and taste some of their boards and tapas. If you pass its shop window you will find it hard not to stop to enjoy its offer of deli goods and perhaps go in to try one of its products. Another essential that we encourage you to discover.